The cosmic views for August 2020 bring us a sense of optimism and delusion in the air. Neptune, square Venus in Gemini, makes it difficult to be practical with the things that count. The challenge of the virus is still around, and we're all frustrated, anxious to feel healthy, whatever that means to you. Mars square Jupiter, Pluto, and Saturn in Capricorn makes communication and accomplishing everyday tasks challenging. Slow down and embrace the struggle.
There is an end to this long journey, but right now, you need to be cautious and safe. You're exhausted, tired, and upset. This emotion is not what you wanted your life to be, but ask anyone in the circumstances they can't control, you have to find strength from within to keep going. This will end. Life will once again taste sweet, but patience and perseverance are required.
The Sun begins this month in square to Uranus in Taurus. Your ego will make demands. It wants change. It wants freedom. The Full Moon on the 2nd, in Aquarius, brings the battle between control and freedom to ahead. Don't do something stupid because you're impatient. Saturn in Capricorn gives you the strength to do what makes you safe, even if it's a struggle. Remember, that's the only way to take control and move forward. Jupiter remains retrograde until September. Then it begins its journey out of Capricorn.
When it finally enters Aquarius on December 20th, you begin to reconnect to life familiarly. Until then, wear your mask and be careful. Keep to your routine, and if you don't have one, create one. Repetition helps you take charge of your mind and your urges.
Read on for the cosmic view for August.
Cosmic Views for August 2020 for Aries (March 21st – April 20th)
Anger is not an alien emotion to any Aries. However, this month it's prominent. With Mars square Jupiter, Pluto, and Saturn, the passion you've been repressing will find its way to the surface. Don't become the saboteur, the person that doesn't want to listen to what's right for you because it requires change. And don't act out for attention.
If you give in to that impulse, then you will live this month fighting pointless battles and getting into the way of your own goals. It's time to dig in and know what's important. With Mars square Mercury, the desire to avoid an argument doesn't exist – you're looking for a fight to relieve your inner tension. What you will learn about yourself now is the importance of self-discipline, It's necessary for success in love and business, and it's the key to your happiness.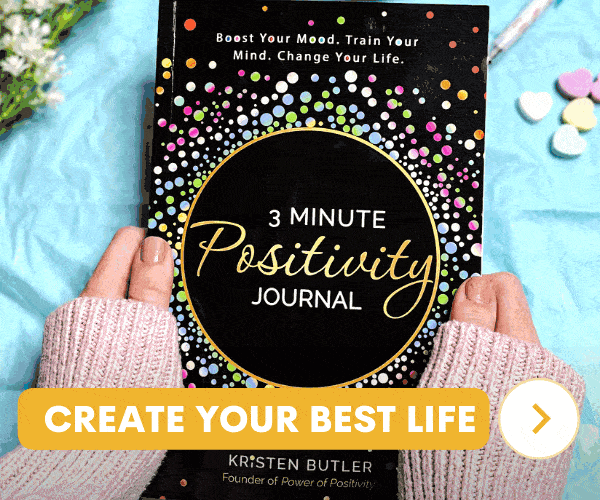 ADVERTISEMENT
The Full Moon on the 3rd, in Aquarius, helps you feel independent and reminds you that it's how you offer your opinion that determines if anyone hears it. You're known for being direct, but what you need to do is listen. When you see what someone else wants, then you also know the path to a resolution. Saturn stations retrograde on the 2nd and begin its journey out of Capricorn and back into Aquarius, where it will help you redefine freedom.
Venus enters Cancer on the 8th, and emotions began to rule. Neptune is also square Venus, enhancing delusion and fantasy, which may lead to wrong choices or decisions. This is a dangerous month for all Aries if you have valuable life decisions to make. Your feet are not securely on the ground because your sense of reality is distorted. If you're in a relationship, whatever is not working will be visible. Face the truth and work it out. If you're single, it's not a good time to meet new people.
Taurus (April 21st – May 20th)
Taurus is excellent at putting aside any emotion that gets in the way of what they desire. This month, the passion that dominates is anger. With Mars in Aries, square Jupiter, the Moon, Neptune, and Saturn, there is not much that won't irritate you. Instead of projecting this emotion, try owning it. Let go of self-judgment and give yourself support.
Learn from your mistakes, and you'll turn them into building blocks. Anger is the first stage of digging up the truth. Now try and understand the real reason behind your agitation. Get to the core of your feelings, and then the emotion will not be wasted.
Life is challenging, and there's not much you can count on for the moment, but you'll come out ahead if you just slow down. The lesson is to be at the moment. When you are present, good things happen. The moment is all anyone has. Learn to use it in new ways. With Uranus square the Sun, new ideas and solutions present themselves to help you solve your challenges. Just be open to change. Do something different. Get out of your rut and challenge yourself.
The Full Moon in Aquarius on the 3rd is in your 10th house of career. The square it makes to Uranus opens the door to change and new solutions. Saturn goes retrograde in Capricorn on the 2nd, and the desire to repeat old patterns is strong – this is your chance to change. Learn from how it makes you feel. If you're in a relationship, things are not secure.
You may see things you don't like. Ignoring the truth will not help you move forward. If you're single, it's not a good time to start something new unless you use it as an escape.
Gemini (May 21st – June 20th)
Gemini begins the month with your ruler, Mercury, in opposition to the Moon, Jupiter, Pluto, and Saturn. Not an easy challenge under any circumstances. What you don't want it to do is feel stuck. If what's happening is not essential to your survival, then take a deep breath and wait until the 6th when Mercury enters Leo and forms better relationships with the other planets.
As a Gemini, you don't slow down like other people. There is a need to move and to do anything to keep yourself interacting in the world around you. Sitting still is not an option. Quiet time leads to delving into your wounds or facing the issues that need your attention.
The more you avoid the shadow, the more stuck you feel. With four planets in Capricorn trine Uranus, change is happening with or without your consent. Stop fighting it and allow your life to evolve.  Mars in Aries, squaring the Moon, Jupiter, Saturn, and Pluto, keep the anger close to the surface. If you don't explode, someone else will. There is anger to cope with, and it may come from a partner or a friend, and even if it's not directed at you, it's still in your environment. Get out of the way. You can't control someone else, only yourself – set your boundaries.
Venus square Neptune offers your fantasies as a safe way to escape. Remember, only truth has the power to eliminate illusions, so don't stay too long in La La Land, it's not healthy. The Full Moon on the 3rd, in Aquarius, in square to Uranus, creates a need to change your plans. If you're in a relationship, it's a bit of a mixed bag.
Your partner is both eager for change and angry that it's being imposed on him or her. If you're single, it's an excellent time to meet new people. Just proceed with caution.
August 2020 Cosmic Views for Cancer (June 21st – July 22nd)
Cancers often appear as if they're loners, but this is only possible if they have someone who cares, someone dedicated to their survival. They need a mothering energy to check in on them, a good heart that will put their needs before their own.
The challenge this month is concerned with communication – you need to let others know how you feel. You don't like change, but it's necessary, and it's happening now regardless of your judgments or displeasure. If you want to know success, you must pay attention to what others think. There are times when compromise is the only way forward.
Find a way to do just that. Venus enters into your sign on the 8th, and harmony goes away for all the right reasons. Get out of your rut and adjust. Comfort is not always the best choice for Cancer. Mars, in Aries square four planets in Capricorn, creates an environment of anxiety and tension. Be prepared to meet angry people for no apparent reason. However, considering what's going on around us all, it's easy to understand that others are on edge and looking for a fight.
Anything to get rid of frustration. Be cautious. Fights can quickly get out of hand.
The Full Moon on the 3rd, in Aquarius, creates a situation you can't avoid. Whatever you've been ignoring will now be in your face. Something has to give or be scrutinized with complete attention. Don't dismiss the problem. It won't go away. If you're in a relationship, things are challenging. It may not even be your relationship that is the problem, but some issues must be faced, and they affect your peace of mind. If you're single, you need your energy to take care of the moment. You will have sufficient time for love and fun in a few weeks.
Leo (July 23rd – August 22nd)
Leos have a natural strength that comes from a healthy ego. What they need is a way to balance their ego with their emotional needs. The best method to accomplish this feat is to get out of yourself. Help someone on the same path as you, share what you've learned.
Until you share your knowledge, it's not truly yours. With five planets in your 6th house, you either are busy, or you're stuck. Mars square Pluto, Saturn, and Jupiter pushes you to break out of your dilemma and get moving. Open yourself up to new ideas, along with new ways of making things happen. This is a time for inventiveness.
Venus enters Cancer on the 8th, and it softens the blows of Mars by spreading love and good feelings. Uranus in your 10th house, in trine to the Moon, makes change a necessity, not a choice. Repeating the past is not an option. It's time to rethink your goals. When Uranus stations retrograde on the 16th, you'll have a chance to go back and pick up opportunities you may have ignored. It's not yet too late to find a better way.
A gift for the moment is an enhanced intuition. The trine from Neptune to Mercury brings out the philosopher and poet in you. You may feel more sensitive to the feelings of others, and this will help you see the bigger picture. Neptune sextile Jupiter, Saturn, and Pluto, add a little fantasy and dreaming to your thoughts. It's time for new ideas. If you are in a relationship, your partner may be helping you out with your business.
They are supportive and what they have to offer is precisely what you need. If you're single, a relationship that is not already established will be too much to handle. If you're ready for a more significant commitment, then make one. Don't run away from love.
Virgo (August 23rd – September 22nd)
Virgos have an obsessive nature. Add four planets in Capricorn, and that obsession gets ignited. The danger is that fear will be triggered, not your passion. When fear rules, then it's easy to make the wrong decisions. You will act to protect yourself instead of advance along your path. Saturn goes retrograde on the 2nd, and it helps you reconnect to some unresolved issues that need to be fixed.
Saturn always reveals what's not working and gives you a chance to adjust or make improvements. It's not easy to look at reality and face the truth, but only truth can be trusted. The Full Moon in Aquarius on the 3rd brings work issues to full circle.
The square to Uranus in your 9th house of ideals, insists you reexamine what you believe is possible. Are you aiming high enough or perhaps too low? You need to stretch yourself just beyond what you think is possible, but not so much that it discourages you from trying. Be critical for a moment and change what needs to be altered.
Venus enters Cancer, and the focus is on friendships. The people that you love and those who love you will be there for you. Mars in Aries square Mercury, Saturn, Pluto, and Jupiter makes everything you do feel impossible. Let go of the tension and go with the flow. Anxiety only slows you down and fills you with worry. You are a sign that likes to be in control, and you're not. That's why faith is necessary. When you believe something is possible, it is.
All you need is patience and faith. If you don't have faith – fake it. It gets you going in the right direction. If you're in a relationship, love is not peaceful. There is too much going on. If you're single, it will be challenging to meet and pursue a relationship unless it's part of your destiny.
Libra (September 23rd – October 22nd)
Libras struggle with power. This is the sign where your focus shifts from others to the self. The soul is ready to be independent and create a life according to its vision – no one else's. To do this, you must take the lead. If you're not a leader, you will be a frustrated follower. Get your act together, and you'll surprise yourself.
Mars, in Aries square Mercury, Saturn, Pluto, and Jupiter, puts the focus on your 4th house and the home. There is a lot of happenings going on under your roof – don't let others create havoc or rule. To discover what you want, requires a moment of selfishness – what makes you happy, what do you want?
Take care of your needs first. Then you can help others with theirs. With Uranus in the 8th house of transformation and going retrograde on the 16th, there is an opportunity to make necessary changes. You've been growing, and you now see yourself and the world differently, so it's reasonable to want change. Think of this shift as an opportunity to add growth to your persona. If you're stronger, own it. And if you have a more prominent voice, use it. If you have a higher truth, pursue it. No one stays the same if you're living your own life. With Venus square Neptune, work may be an issue because your goals are unclear.
You're not sure of your priorities, and without clarity, it's challenging to make righteous decisions. Let go of what's holding you back. It frees you to move forward. Venus enters Cancer and your 10th house on the 8th. This brings new social contacts to your career.
If you're in a relationship, your partner is not in a good place. They are angry and tense, and it could put a strain on the relationship. If you're single, this is a time to take care of yourself.
Scorpio (October 23rd – November 21st)
The focus of Scorpio this month is on communication. You have a message to share that must be expressed. If you don't feel it, then you're not listening to yourself. Inside there is a voice that wants to be heard. Meditate or spend some time in nature and clear your thoughts.
To be strong, you need alone time. Scorpio energy is attracted to the shadow, and so you frighten others with your courage and confidence when it comes to danger or risk. You enjoy what they fear. The truth is you're not as tough as you seem. There's a soft part, a sensitive side that strives for perfection, something you want, and yet you know it's impossible – but the striving for it makes you strong.
The key to peace and satisfaction is to learn how to give. Remember, what you give comes back to you. When you use your strength to help others, you find that doors open unexpectedly. Mars, in Aries in your 6th house, get you working on a project or a vision. The square to Mercury indicates that anger is a problem; it creates unnecessary tension or fights. Mars square Jupiter, Pluto, and Saturn in Capricorn create a struggle when it comes to advancing.
You can't just do things your way. The situation requires compromise. If it's a problem, remind yourself that nothing is perfect, and what's more important is to make things happen. The Full Moon on the 3rd, in Aquarius and your 4th house, bring issues in the home to a head. Don't let anything throw you off your center – learn to adapt, at least for the moment. If you're in a relationship, things are changing, and not for the worst.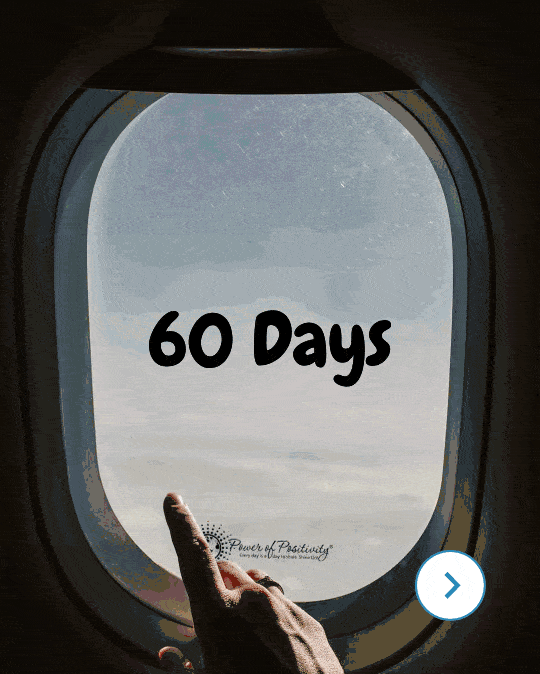 ADVERTISEMENT
Remind yourself that change is evolution and growth. If you're single, you may meet someone that challenges you, Its something that gets your interest.
Sagittarius (November 22nd – December 21st)
Sagittarius rules abundance and expansion. For the last year, Jupiter has been in Capricorn, the sign that rules your goals and career. Capricorn occupies your 2nd house of values and finances. Paying the bills and organizing your investments may be challenging, but in a few months, it will change.
You're on a new path, and it will bring you rewards. By the end of the year, Jupiter will be in Aquarius, and you will feel valued and free. Mars in Aries, square Mercury, Jupiter, Pluto, and Saturn, creates the conflict you're struggling with for now. Just keep your distance from the anxiety of others and stand up for yourself.
Don't let the problems of others bring you down. Be supportive, but don't take over. For Sagittarius, problems come from issues around authority and children. Do you get the respect you deserve? Are you being overlooked or underpaid?
It's a difficult time to make demands when so many people are out of work, so the atmosphere is less sensitive to your problems. Use common sense, and you'll find a way to navigate the conflict. There are good news and new possibilities that will add to your coffer. With Neptune square Venus in Gemini, those you trust may not be reliable – for now.
Pay attention to who you rely on – things have changed, and you need to be aware. If you're in a relationship, things are challenging. Your partner might not agree with you on important issues. Yes, you can work them out.
If you're single, it's a time to explore what you're really looking for in a relationship. If you know your own needs, you'll also know what makes you happy. Trust yourself.