You're smack dab in the middle of summer, and yet you haven't quite gotten to the point where you feel comfortable donning your swimsuit and heading to the beach. You know you should have started your summer fitness revolution months ago, and yet here you are, still battling the bulge amidst dozens of summer beach party invitations.
Not to worry, it is never too late to get in shape and lose weight, regardless of what your summer schedule looks like. Between work, summer activity schedules, and your desire to just relax at the end of a busy day, how on earth are you going to do the healthy meals planning that you need to commit to without succumbing to the summons of the neighborhood ice cream truck?
We have taken some of the guesswork out of meal planning for you with the following healthy meals. Decadent, delicious, and none of them over 700 calories, they are sure to fill your mouth with flavor to savor without filling out your waistband. Easy to prepare, you'll soon be tucking these golden nuggets in your recipe file as you make plans to do some clothes shopping for smaller sizes. Get ready to enjoy delicious food and drop a few sizes with these healthy meals:
Healthy meals containing meat
1. Coconut-lime marinated shrimp with "noodles"
Pasta is a thing of the past—get yourself a veggie spiralizer and see how delicious faux pasta can be with the right combination of foods and sauces. Enjoy this delicious, tropical-inspired dinner that is fancy enough to serve to guests:
Ingredients:
1 lb precooked shrimp, cooked, peeled and deveined
2 cloves garlic
1 1-inch piece of ginger
A red chile
1 1/2 cup fresh cilantro
2 sliced scallions
1 large thick carrot
2 zucchini
1 red pepper, thinly sliced
3 limes
3/4 cup coconut milk
1 tsp low-sodium soy sauce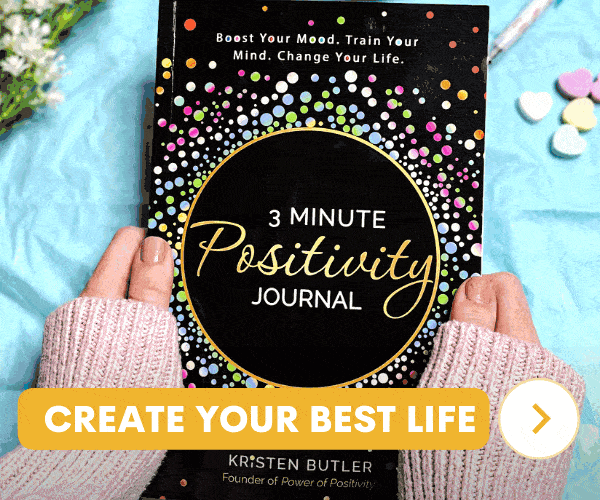 ADVERTISEMENT
Directions:
Grate the zest of one lime into a small bowl, then juice all three limes and whisk in coconut milk and soy sauce. Grate in garlic, ginger, and 1/2 red chile. Finely chop 1/2 of the cilantro and scallion; add to the bowl. Thinly sliced the remainder of the red chile and set aside.
Using your spiralizer, spiraling the carrot and zucchini noodles; toss the noodles in the coconut milk mixture and let marinate for about ten minutes. Fold in red pepper, shrimp and cilantro, coat all ingredients well. Sprinkle with scallions and the rest of the cilantro, serve immediately.
2. Grilled watermelon and steak salad
Nothing says summer deliciousness like healthy meals off the grill; the refreshing combination of sweet and savory will fill you up without weighing you down.
Ingredients:
1 lb sirloin (about 1 inch thick)
kosher salt and pepper to taste
3 Tbsp fresh lemon juice
2 Tbsp olive oil
2 tsp honey
1/2 small red onion, thinly sliced
Pound of halved cherry tomatoes
1/2 small seedless watermelon
One cup fresh mint leaves, torn
A cup fresh flat parsley leaves
1 small bunch of arugula, thick stems discarded
Directions:
Heat grill to medium-high heat; season both sides of steak with salt and pepper. Grill to desired doneness on both sides and transfer to a plate to let it rest before slicing.
Whisk together lemon juice, honey, salt and pepper to taste. Fold in onions and tomatoes.
Cut watermelon into 1/2 inch thick triangles minus the rinds. Brush lightly with olive oil, then set on the grill to char for 1-2 minutes on each side. Divide among four plates.
Fold herbs into tomato mixture, then toss with arugula. Spoon on top of the watermelon and serve with sliced steak on top.
3. Grilled chicken and smoky corn salad
Summer flavors of barbecued chicken and corn on the cob blend perfectly to create a delightful meal. Surprising tangy flavors like lime, manchego cheese and olives round out one of our most memorable healthy meals.
Ingredients:
4 chicken breasts, deboned and halved
salt and pepper to taste
2 limes, halved
4 ears shucked corn
1/4 cup cilantro, chopped
2 Tbsp chopped green olives
1 oz Manchego cheese, grated
1 1/2 tsp olive oil
One tsp smoked paprika
Directions:
Season chicken breasts on both sides with salt and pepper; grill 5-6 minutes on each side or till juices run clear and centers are no longer pink. Grill limes alongside the chicken, flesh side down, about 6-8 minutes. Cut corn from each cob and toss in a bowl with the juice of two lime halves, chopped cilantro, chopped green olives, cheese, salt and pepper; toss to combine. Serve chicken with corn mixture and lime halves; drizzle with olive oil and sprinkle with smoked paprika.
4. White bean and tuna salad with basil vinaigrette
This refreshing salad with its refreshing flavors is power-packed with goodness, protein, vitamins, and minerals. Use for a filling lunch or light dinner; your whole body will thank you for all of the delicious nutrition it contains.
Ingredients:
Kosher salt and pepper
12 oz green beans, trimmed and halved
1 small chopped shallot
One cup lightly packed basil leaves
3 Tbsp olive oil
1 Tbsp apple cider vinegar
4 cups torn lettuce of choice
1 15 oz can white beans, rinsed
2 5 oz cans white flesh tuna, drained
4 soft boiled eggs, halved
Directions:
Bring a large pot of water to boil; add green beans. Cook till tender, about 5 minutes, then flash cool to stop cooking in cold water.
In a blender or food processor, puree shallot, basil, oil, vinegar, and 1/2 tsp each salt and pepper until smooth.
Transfer half the dressing to a bowl and toss with the green beans. Fold in lettuce, white beans and tuna. Serve with remaining dressing and egg halves.
5. Chicago style chicken dogs
While we may crave hotdogs in the summertime, they are not always the healthiest option for us. Using chicken sausage is a great way to keep the feel of a hotdog, without the fat or additives. Top with various veggies and light sauces for a flavorful treat.
Ingredients:
2 pepperoni peppers, sliced thinly, with brine
1 tsp honey
1 tsp yellow mustard, plus additional mustard for serving
A tsp poppy seeds
1/4 small onion, thinly sliced
4 fully cooked chicken sausages
4 hot dog buns
2 small plum tomatoes, halved
4 dill pickle spears
1 small romaine heart, chopped
Directions:
Heat grill to medium. Whisk together pepperoni brine, honey, and mustard; stir in poppy seeds. Add pepperoncini peppers and onions and toss to coat.
Grill sausages, turning occasionally, till fully cooked, about 10-12 minutes. If desired, grill the buns as well.
Place sausages into buns along with tomato and pickle. Toss poppy seeds and onions with romaine and spoon on top of the sausages. Serve with romaine mixture and extra mustard, if desired.
6. Cheesy Tex Mex stuffed chicken
Delicious, filling and nutritious, this is one of our favorite healthy meals to whip up when we don't want to feel like we're watching our caloric intake. Perfect for a summer evening at home or when entertaining friends, it will satisfy your craving for a substantially satisfying fare.
Ingredients:
2 thinly sliced scallions
2 thinly sliced seeded jalapenos
1 1/4 cups cilantro
1 tsp lime zest
4 oz grated Monterrey Jack cheese
4 small boneless chicken breasts
3 Tbsp olive oil
salt and pepper to taste
3 Tbsp lime juice
2 thinly sliced bell peppers
1/2 small onion, thinly sliced
5 cups torn romaine lettuce
Directions:
Heat oven to 450 degrees. Combine scallions, jalapeños, Monterrey Jack cheese, cilantro and lime zest in a bowl; set aside.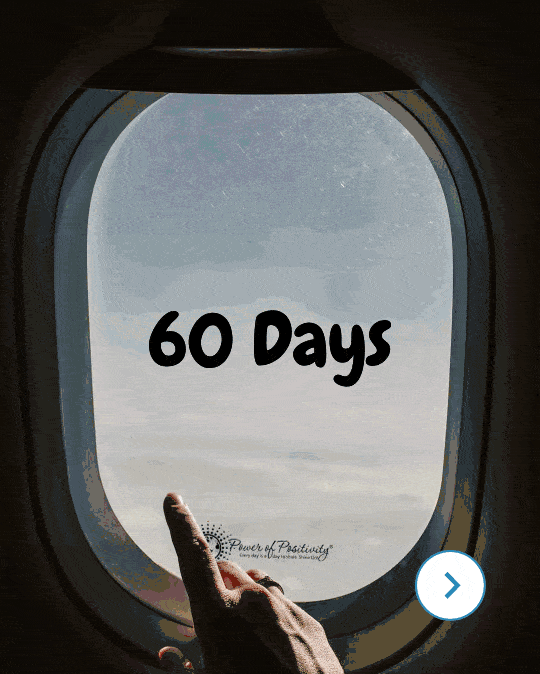 ADVERTISEMENT
Cut a pocket into each chicken breast, being careful not to slice all the way through. Stuff each breast with the cheese mixture.
Heat olive oil in a medium skillet; season chicken breasts with salt and pepper; cook for 3-4 minutes on each side, or till golden brown and juices run clear. Finish roasting in the oven, about 15 minutes more.
Whisk together lime juice, olive oil, and 1/2 tsp salt. Add bell peppers and onions and let marinate for 10 minutes. Toss with romaine and chopped cilantro; serve with roasted chicken.
Healthy Vegetarian Fare
1. Smashed pea and ricotta pappardelle
Can decadent pasta and ricotta cheese actually be part of a healthful eating plan? You bet, with this lighter version of one of our favorite healthy meals.
Ingredients:
12 oz pappardelle
1 1/2 cups frozen peas, thawed
1 tsp lemon zest
1/2 cup part-skim ricotta cheese or cottage cheese
kosher salt and pepper to taste
1/4 cup chopped chives