Are you looking for some easy lunch ideas for kids while you're working from home? Summer is just around the corner, and the school lunch lady will be on a well-deserved break. What will you do when your youngsters are waiting to eat at noon, and you still have work to finish?
While it's tempting to throw a few TV dinners in the microwave, you want healthy lunches for the family. When you have a stay-at-home-job, you rarely have time to prepare a gourmet meal. If your gang is comprised of picky eaters, then making healthy lunches may be challenging.
15 Amazing and Easy Lunch Ideas
Take a deep breath and realize that you've got this. With some careful planning and creative cooking ideas, you can prepare delicious and nutritious meals that even the fussiest eaters will enjoy. Here are fifteen easy lunch ideas for kids when you work from home.
1. Oodles of Noodles
Do you want healthy lunches for your children that are packed with fiber? You can't go wrong with noodles. Not only are most kids fond of pasta, but it is cheap and easy to make. What child doesn't like mac & cheese?
Another wonder of pasta is how many varieties you can make. Choose fun shapes like elbow macaroni, bowtie, or spaghetti noodles, and you can mix it with whatever protein you have on hand. Give your kids an extra boost of vitamins and use colorful veggie pasta.
2. Breakfast for Lunch
Who says you can only eat breakfast foods in the morning? Some of your kids' favorite foods may be breakfast items. The good news is that you can prepare some things ahead to save time.
Does your gang have an affinity for pancakes or waffles? The next time you make a stack of waffles or pancakes in the morning, make a few extra to seal and put in your freezer. For a quick, tasty lunch, microwave them and watch them disappear.
3. Tacos on the Go
Whether it's Taco Tuesday or not, your picky eaters probably won't turn down a zesty Mexican lunch. With this fun and simple hack, you can have tacos even during your busiest workday at home. The best part is that the kids can make them in no time.
All you need are snack-size bags of tortilla chips, pre-cooked the night ahead ground meat, and whatever taco toppings your family likes. Crunch the chips a little, open the bag, and fill it with meat and other toppings. With these quick tacos in a bag, they just use forks, and there's no mess afterward to clean up.
4. Let's Eat a Pita
Pita bread is inexpensive, and you can cut them in half to make two sandwiches. They are ideal for creating a leisurely lunch for kids. Your choice of fillings is only limited to your imagination, and no cooking is involved.
Some yummy suggestions could be tuna or egg salad, peanut butter & jelly, bologna & cheese, or a pizza sauce in a pocket. Are your children dippers? Slice your pita bread into triangles and let them dip them in cheese, salsa, or hummus for a light lunch.
5. How to be a "Souper" Parent
Do you want your children to have hot lunches every day, but working from home makes it tricky? Consider making homemade soup one weekend and freeze the rest. Come Monday morning, put it in your slow cooker, and it will be steaming hot by lunchtime.
Getting your finicky eaters to eat veggies can be quite a challenge. If vegetables are blended into tasty soups and stews, the youngsters will enjoy a whole bowl without thinking about the hidden ingredients.
Prepare some of their favorites, like chili, veggie soup, bean soup, or anything you can blend with some herbs in a stockpot. Plus, getting those veggies into them helps to boost their immune system too.
6. Customized Pizzas
One of the great easy lunch ideas for kids includes turning your kitchen into an impromptu pizzeria. You would be hard-pressed to find a child who turns down pizza. When they have the freedom to build their special pie, they will be more apt to eat their creation.
Purchase individual ready-made crusts and put one on everyone's plate. Provide bowls of pizza sauce, cheese, and other toppings your gang prefers. All they need to do is top, bake, and eat.
7. Have a Smoothie
Here is another deliciously sneaky way to get your picky kids to get enough fruit and veggie servings. Smoothies are a quick and easy lunch, and it's the next best thing to eating a tempting dessert.
Search the Internet for yummy and nutritious smoothie recipes. Use your blender or food processor, some ice, and your secret stash of healthy ingredients. The sweetness of fruit masks the taste of veggies or protein powder you use. Your brood will think they are getting a treat when it's healthy for them.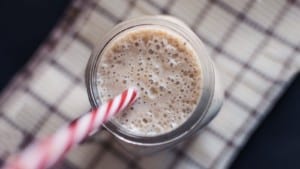 8. The Best Time for Skinny Dipping
Sorry, this lunch idea has nothing to do with the beach. As early as toddlerhood, children learn how fun and yummy it is to dip food into sauces. Take advantage of this mealtime affinity and prepare your children a healthy dipping plate.
Slice up carrots, celery, cucumbers, and other colorful veggies and arrange them attractively for visual appeal. Make small bowls of their favorite dipping sauces like hummus, peanut butter, salsa, or ranch dressing. They'll love the taste, and you'll enjoy the nutritious lunch with little fuss.
9. Make Lunch a Wrap
Do you need some new easy lunch ideas for kids? Are your children bored with the same old sandwiches? Turn those frowns upside down with rolled-up wraps instead. You provide the fillings, so you know it will be a healthy option for your family.
Open sheets of flatbread and spread them with softened cream cheese. Layer on thin slices of meat, cheese, and veggies. Roll the wraps tightly, cut them into circles, and serve. You could also make fruit wraps or ones with peanut butter & jelly too.
10. BLTs Hot from the Grill
One of the best easy lunch ideas for kids is to use leftover bacon from breakfast to create lunch? Turn it into scrumptious BLTs your youngsters are sure to love. You already have the crisp bacon, so now you need the lettuce and tomato.
Toast two slices of bread for each child and layer it with bacon, sliced tomato, and torn lettuce. If your kids like mayo, then spread a little on each sandwich. Bring your BLT up a notch and add a layer of tuna salad or another meat.
11. Go-Go Yogurt Parfaits
Parfait is French for perfect, and it couldn't get any closer than making delicious yogurt varieties. If your kids like yogurt for breakfast, they will enjoy it just as much as a parfait for lunch. They will also have fun helping you prepare them.
In separate dessert cups, layer yogurt with sliced fruit, granola, or other tasty options. If you are pressed for time in the afternoon, prepare these the night before, and they will be ready for lunch. Yogurt is an excellent source of calcium and Vitamin D for growing bones. Plus, it tastes good too.
12. Nacho Mama's Nachos
Imagine your family's surprise when you replace the tortilla chips in their favorite nacho dish with mini hash browns? Since almost every youngster adores these tasty tots anyway, they make an easy lunch for kids.
After you bake or deep fry the tots, layer them in a casserole dish with seasoned meat, salsa, and plenty of shredded cheese. Brown it in the oven and watch the smiling faces at your lunch table. Don't expect any leftovers with this Mexican version.
13. Ole' for Quesadillas
Do your picky eaters prefer only cheese on their Mexican dishes? Then you're in luck when you make simple quesadillas for lunch. They are as quick and easy to make as grilled cheese sandwiches, and your kids will ask for them again and again.
Lay a soft flour tortilla in a heated pan or grill, add plenty of your family's favorite shredded cheese, and top with another tortilla. The quesadillas are done when both sides are golden brown, and the cheese is melted and bubbly. Slice each into quarters and serve with chips and salsa.
14. Salmon Patties on the Quick
What about some easy lunch ideas for kids that includes healthy fish? Salmon patties or crab cakes are old-fashioned dishes that have been loved for generations, and you can find authentic recipes online. To save time, mix your ingredients beforehand, make it into patties, and store in the fridge for the next day.
You can also use tuna or crab meat, and the cakes will be just as delicious. It only takes a few minutes to fry pre-made patties to a golden brown in a skillet. Serve them with fries or a fresh salad. Salmon patties can also be reheated for another tasty meal.
15. Classic Sloppy Joes
If you must be the lunch lady for your kids while you are working from home, why not prepare this iconic school lunch sandwich? Sloppy Joes are an excellent way to use any leftover fried ground beef. Add a canned seasoning mix to the meat or use your favorite Sloppy Joe recipe.
Pile the mixture high on a burger bun, and you can also add cheese if you like. What do you do if you have leftover Sloppy Joes? Use it to top tasty Coney style hotdogs for lunch tomorrow.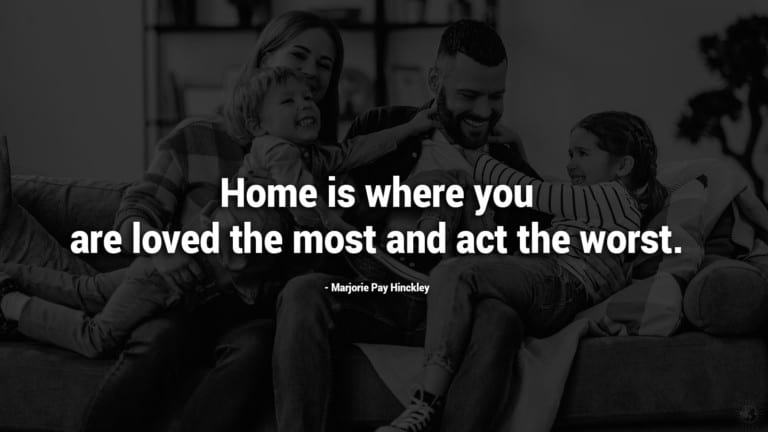 Final Thoughts: Thinking Outside the Box for Easy Lunch Ideas
Lunchtime doesn't need to be a challenge. There are so many easy lunch ideas for kids that the sky is the limit. Consider some of these quick and easy meal options. When you let your children help, you make a great lunch plus have quality time with them. Plus, anything you create for your children is made with love.