vaporAnyone, who enjoys a plant-based diet, knows that tofu is a protein staple you need to have on hand at all times. But let's be honest–it can be a little boring. These recipes can help you add variety when you cook with soy and still keep true to your lifestyle.
And, if you are trying out this veggie alternative to meat to cut fat and calories, you also are in luck!
Many of us have goals of losing weight and getting healthier, and one of these goals may be to eat healthier as well. To look and feel better, people are considering going vegetarian or even vegan to improve their quality of life. This decision is a significant lifestyle change, however, and many who try to make these transitions are unsuccessful.
Switching to plant-based: What does it mean?
Choosing to become a vegetarian involves giving up meat, although there are different variations of vegetarianism. Some people decide to cut out red meat and poultry, opting instead for cuts of fish, otherwise known as pescetarianism. Others choose to remove eggs from their diets as well.
Going veg is another step toward an entirely plant-based diet. Many people choose this lifestyle as a conscious choice to support animal life on our planet, and with a wide variety of products on the market and options for food combinations when planning meals, it has never been easier to remove animal products from your diet. Rest assured, it does involve a bit of a mindset shift. Consider these benefits that may surprise you as you consider making the switch to a more conscious way of eating and living:
Benefits of Vegetarianism or Veganism
Benefit #1: You'll reduce your risk of cancer
Believe it or not, red meat tops the charts on a list of carcinogens that can cause disease in humans. Foods such as bacon, pepperoni, and beef are considered just as toxic to us as tobacco use and asbestos exposure.
Benefit #2: You'll lower your risk of developing chronic disease
Diseases like heart disease, cancer, and diabetes all have their roots in chronic inflammation of the body and its tissues. Plant-based foods are not inflammatory, and they are recognized and easily assimilated by the body for use in rebuilding and regenerating tissues. The result? You have a lower risk of developing chronic diseases.
Benefit #3: You'll experience better mental health and clarity
Studies now show conclusive evidence that those who follow a plant-based diet have a lower incidence of anxiety, depression, and other psychiatric disorders that can interfere with the quality of life. Those who adopt veganism as a way of life are generally happier and report an improved sense of well-being.
Benefit #4: You'll experience near-effortless weight loss and weight management
Eating a plant-based diet allows your body to remain in an optimal state of cleansing and renewal; arteries are not clogged by harmful cholesterol, and you are not eating animal fat that can lead to fatty deposits in the body. As a result, you'll be eating cleaner, you'll achieve your ideal weight, and weight management will not be an issue. Eating plant-based, whole foods will have your entire system working more efficiently toward optimal health.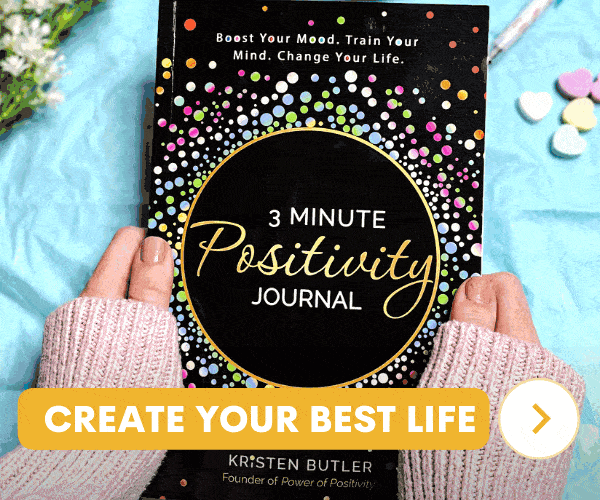 ADVERTISEMENT
What should I be eating if I choose to adopt a plant-based lifestyle?
Those who are transitioning from vegetarian to vegan and beyond do not need to fret; the following information is a collection of recipes centering around tofu, a wonder-protein that is chameleon-like and can be used to meet daily protein requirements in ways that are delicious and transformative. Many people who choose to give up meat and animal products initially worry about meeting protein requirements needed for good health. With tofu, aka soya, a soy-based plant protein, you can improve your protein intake and continue to enjoy a variety of delicious, satisfying foods. Try these recipes out as you are making your meatless transition, and look forward to delicious, nutritious, better health and vitality:
1. Bibimbap with crispy sesame tofu
Asian food lovers, unite! This meatless twist on a traditional Korean dish is sure to please the most discriminating palette:
Ingredients:
Jasmine rice
tofu
button mushrooms
cornstarch
carrot
cucumber
radishes
green onions
spinach
sesame seeds
soy sauce
garlic
Directions
Cube the soya and roll the cubes in cornstarch. Heat sesame oil in a large frying pan and fry soya until crispy on all sides, about 4 minutes. Add 1 tsp of soy sauce and cook for one more minute. Remove from the heat and sprinkle with sesame seeds; set aside.
In the same pan, sauté mushrooms in oil and deglaze with soy sauce; set aside.
Add 2 Tbsp of water in the pan and sauce garlic and spinach. Cover, let the spinach wilt, but not get extremely soggy. Season with salt and cayenne pepper and sprinkle with sesame seeds.
Serve remaining chopped veggies, spinach, mushrooms, and soya atop a bowl of steamed jasmine rice, sprinkle with sesame seeds, and add additional soy sauce if desired.
2. Nashville hot tofu nuggets
Miss buffalo wings? Not anymore, with these delicious little dippers that are perfect for any occasion. Eat up!
Ingredients:
One block extra firm soya, cubed
One cup almond milk, unsweetened
1 tsp apple cider vinegar
2 Tbsp hot sauce plus 1 tsp sauce, divided
1 cup all-purpose flour
1 1/2 tsp salt, divided
2 cups panic bread crumbs
1/4 cup veggie butter
3 Tbsp olive oil
2 Tbsp agave syrup
1 tsp paprika
1/2 tsp garlic powder
Directions
Press the tofu to remove extra moisture. Preheat oven to 375 degrees. Cube tofu, and set aside. In a small bowl, whisk together almond milk, apple cider vinegar, and 1 tsp hot sauce. In a second bowl, whisk together flour and 1/2 tsp salt. And in a third bowl, place the panko bread crumbs.
Place a few tofu cubes in flour, then milk mixture, then flour, then panko, making sure all sides are evenly coated. Repeat until all cubes are coated.
Place cubes on a baking tray coated with non-stick spray. Bake at 375 degrees for 25-30 minutes, flipping them when they are halfway done.
While soya is baking, make up the sauce. In a small saucepan, melt vegan butter, garlic powder, and salt. Whisk in 2 T of hot sauce, agave, and paprika. Let simmer for one minute, then turn the heat off. When tofu finishes baking, toss in the sauce and serve immediately. Enjoy!
3. Afghan cauliflower and tofu tikka kebab skewers
Anything on a skewer is more fun to eat. This flavorful twist on your meat kebab will have you wondering why you didn't go veggie sooner.
Ingredients:
6-8 wooden skewers
Two cloves minced garlic
1 tsp minced ginger
2 Tbsp fresh lemon juice
1 tsp cumin seed
Five whole green cardamom pods
1 tsp whole black peppercorn
1/2 cup cashews
1 tsp salt to taste
2 tsp oil
1/2 lb tofu, cut into squares
1/2 head cauliflower, cut into florets
One half a red onion, cut into wedges
lemon wedges
cilantro
Directions
Soak the wooden skewers in water until you are ready to cook. In a large bowl, whisk together yogurt, garlic, ginger, and lemon juice. Toast the cumin seed and cardamom pods on low heat until they are darker and fragrant, then transfer them to a blender along with the peppercorns and cashews. Pulverize all until you have a powder, then add it to the yogurt mixture and stir to combine.
Toss the cubed tofu and cauliflower in the marinade. You may choose to marinate 30 minutes or cook immediately. The longer it sits in the marinade, the more likely it is to take on flavors and become richer in taste.
Skewer cauliflower, soya, and onion on soaked skewers; cook the skewers on a hot griddle for 25 to 30 minutes, often turning, till marinade has dried and cauliflower has reached the desired tenderness. Garnish with fresh lemon juice and fresh chives or cilantro for garnish.
4. Spicy chili with sour cream
Nothing says comfort more than a tasty bowl of creamy chili. Serve this one up guilt-free, knowing that you are doing good for body and soul.
Ingredients:
Tbsp of olive oil
One block firm soya, crumbled
One chopped onion
Two cloves minced garlic
2 Tbsp tomato paste
1/3 cup dry white wine
Two cans diced tomatoes, drained
1 cup kidney beans
1 cup black beans
Cup corn
One red bell pepper, diced
1 tsp paprika
One tsp cumin
red pepper flakes to taste
salt and pepper to taste
1 cup cashews, soaked for 30 minutes
1/4 cup fresh lemon juice
One clove garlic, minced
salt
pepper
Directions
Use a fork to mash the tofu into small chunks, or crumble by hand. Heat olive oil in a large frying pan and sauté it for about 5 minutes. Add onions and garlic and cook until tender and fragrant.
Stir in tomato paste and cook for an additional 2 minutes. Deglaze the pan with white wine and allow the sauce to thicken–about 2 minutes. Add tomatoes, pepper, corn, beans, and spices and cook for an additional ten minutes.
In the meantime, drain the cashews and put all ingredients for sour cream in a blender; process till smooth. Season with salt and pepper. Serve chili complete with corn chips, sour cream, and avocado slices.
5. Almond rosemary lemon crusted tofu
You won't miss chicken cutlets anymore with this tasty, crunchy, delicious recipe. Serve with your favorite salad for a savory and delicious meal.
Ingredients:
One block extra-firm tofu, pressed, drained, and cut into eight slices
1/2 cup raw almonds
Two sprigs rosemary leaves removed
1/2 cup bread crumbs
1/2 tsp salt
1 tsp lemon zest
1/4 tsp garlic powder
1/4 tsp pepper
1/2 cup all-purpose flour
1 cup full fat coconut milk
lemon wedges for serving
Directions
Preheat oven to 400 degrees. Line a baking tray with parchment paper. To make the almond rosemary crust, grind almonds and rosemary in a food processor till crumblike texture develops. Add the breadcrumbs, lemon zest, garlic powder, salt and pepper, and pulse to combine all.
In three separate bowls, place all-purpose flour, coconut milk, and the rosemary mixture. Dredge pieces of soya in the flour, then coconut milk, then rosemary mixture, pressing to coat. Place on the parchment-lined baking sheet–bake for 18-23 minutes or till crispy and golden brown. Serve with lemon slices for garnish and extra flavor.
6. Battered Mexican tortas
Forget the burgers. It's time for a fiesta with these tortas. Savory and delicious, you'll swear you were biting into the choicest cut of your favorite meat.
Ingredients:
Two large poblano peppers
1/4 head red cabbage, shredded
2 tbsp lime juice
salt to taste
One block extra firm soya, cut into eight pieces lengthwise
1/2 cup flour
1/4 cup cornstarch
1/2 tsp salt
1/2 cup sparkling water or beer
oil for frying
refried beans
vegan mayonnaise
shredded lettuce
bacon
Eight sandwich rolls
Directions
Roast the poblanos, either over a gas burner or in the oven on broil. Place in a heat-safe bowl and let them cool. When peppers have cooled, peel away blackened layers of skin, remove the seeds, and slice into lengthwise strips.
Prep the cabbage slaw–Toss together cabbage, lime juice, and salt. Adjust seasoning to taste and place in the fridge to marinate further.
Prep the battered tofu. Press slices of soya while you prepare the batter. Whisk together flour, corn starch, salt, and add sparkling water. Add more water or flour to make a consistency that will cling to slices without running off. Heat a thin layer of oil in a frying pan and fry on each side till golden brown and crispy.
Assemble the sandwiches–Slice sandwich rolls in half, then spread bottom side with refried beans, then vegan mayonnaise. Add poblanos, sliced soya, bacon, slaw, and shredded lettuce. Cover with the top part of your roll and enjoy!
7. Sheet pan fajitas with chili lime sauce
The flavor of the South is calling….and what a tasty call this is! Bold, spicy flavors marry together for the ultimate Mexican experience that will satisfy the strongest craving.
Ingredients:
3 portabella mushroom caps, cut into strips
1 large yellow onion, cut into strips
3 sliced bell peppers
2 tsp tamari
1 1/2 tsp chili powder, divided
3/4 tsp cumin, divided
cayenne pepper
salt and pepper to taste
1 block extra-firm tofu, cut into cubes and pressed
lime juice
1 Tbsp nutritional yeast
1/2 tsp chipotle powder
1/2 tsp salt
Directions
Preheat oven to 400 while you chop veggies and squeeze the soya. Grease 2 baking trays or line with parchment paper. Spread onions across 1 tray, seasoning with salt and pepper. Add portabello mushrooms to a small bowl, season with tamari, 1/2 tsp chili powder, and 1/4 tsp cumin. Mix well; add mushrooms to a baking tray. Add chili peppers to the same bowl and season with chili powder, cumin, cayenne pepper, and 1/2 tsp salt. Spread among baking trays.
Give the bowl a quick rinse, then add cubed soya, nutritional yeast, lime juice, salt, and chipotle seasoning to taste, stir well to combine. Place on baking trays along with vegetables.
Bake for 35 minutes, taking trays out of the oven every fifteen minutes to stir all ingredients well. Once the soya is crispy, remove from the oven and serve warm with tortillas, avocado, lettuce, and additional fajita toppings.
8. Tofu and kale pesto sandwich
This quick and easy meal is tasty and filling; eat it for quick lunch on the go or a light dinner with some of your favorite soup.
Ingredients:
3 cups kale, chopped
1/2 cup walnuts
1 clove garlic
3 Tbsp nutritional yeast
6 Tbsp olive oil
1 tsp Italian spice mixture
salt and pepper to taste
7 oz smoked or marinated tofu
shredded carrots
lettuce
1 small zucchini, cut into slices
Directions
To make the kale pesto, combine the first seven ingredients into a food processor and blend till smooth. Cut the soya into thin strips; Stir fry in heated olive oil for 2-3 minutes till brown and crispy. Feel free to add 1/2 tsp of soy sauce if desired. Head some additional oil and stir fry zucchini slices, seasoning with salt, pepper, and Italian seasoning.
To serve, cut sandwich bread or rolls in half and spread liberally with pesto, top with lettuce, carrots, tofu, and zucchini.
9. Thai red curry with soya and vegetables
Have a taste for something exotic? Try this delicious Thai recipe that is suitable for evenings in or an elaborate dinner party; the flavors and textures will make your mouth sing.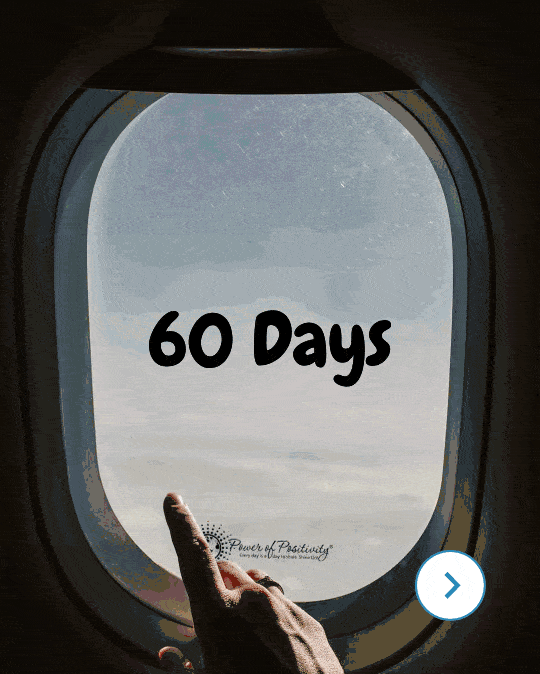 ADVERTISEMENT
Ingredients:
14 oz firm tofu, cubed and pressed
1 small red onion, chopped
2 tsp ginger paste
2 tsp garlic paste
1 each yellow and red pepper, thinly sliced
1 zucchini, peeled and sliced into thin strips
3 Tbsp bamboo shoots, drained and chopped
1.5 Tbsp olive oil
1 can unsweetened coconut milk
1 Tbsp tomato paste
2 Tbsp red curry paste
1/2 Tbsp chili sauce
1 Tbsp lime juice
1 Tbsp brown sugar
2 Tbsp soy sauce
dash sriracha sauce to taste
1 tsp lime zest
1 tsp red chili flakes
salt and pepper to taste
fresh basil leaves for garnish
Directions
Cube soya and set aside. Heat oil in a saucepan and add onion, garlic, and ginger; saute on medium for 2 minutes. Pour coconut milk into the same pan and add all other ingredients except soya and fresh basil leaves and vegetables; stir well to combine and allow to simmer for 10-15 minutes. Add vegetable slices and simmer for an additional 5 minutes before stirring in soya. Add other seasonings and fresh basil; serve with steamed jasmine rice.
10. Sweet and salty soya bowls
Asian inspired fare works well with soya's silky texture; whip up this quick dish for a decadent evening meal, and watch all your family members gobble it down.
Ingredients:
One block extra firm soya, cubed
6 Tbsp of your favorite nut butter
2 T honey
2 T sriracha
4 T sesame oil
1 T avocado oil for frying
2 cups broccoli florets
4 cups steamed rice
lime
cilantro
sesame seeds
Directions
Press and drain the soya. In a medium-sized bowl, whisk together nut butter, honey, sriracha, and sesame oil; set aside.
Boil broccoli for 4-5 minutes, drain and set aside. Warm avocado oil in a medium-sized frying pan, saute soya cubes until golden brown on all sides. Remove pan from heat, stir in the sauce till soya is coated. To serve, divide rice and broccoli among serving bowls, top with soya and sauce mixture, sprinkle with sesame and cilantro, and a splash of lime.
11. Baked spicy peanut butter soya
Soya and peanut butter combine in the silkiest union to form the basis of this rich, delicious dish.
Ingredients: