Stress is a standard part of everyday life. If not properly managed, it can escalate into serious problems such as burnout, anxiety, depression, and reduced or negative performance.
Unfortunately, with how busy your day can get, it's not always possible to take time to handle stress in a healthy and positive way. Luckily, you don't have to take a long time to lower stress levels! Here are 14 ways to help you relieve stress that takes less than 5 minutes.
1.    Refer To Yourself In Third Person
Have you ever noticed that you're less hard on other people when compared to how hard you are on yourself? This thinking is why referring to yourself in the third person for just five minutes can be very helpful. According to research, this allows you to think of yourself the same way you'd think of a friend, instead of imposing unfair standards on you.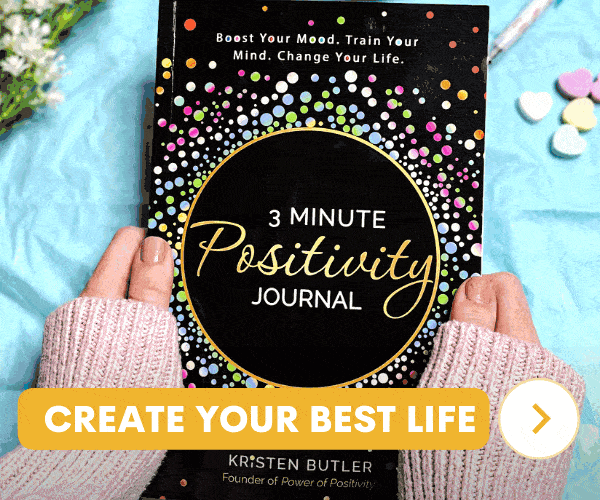 ADVERTISEMENT
Here are some examples of how to do this:
"(Your name) wanted to complete most of their work by lunchtime, but they've failed."
"(Your name) is so inconsiderate for wanting an hour to themselves every day."
"(Insert your name) didn't work hard enough on that assignment. There must have been something else they could do."
This objectivity allows you to hear how harsh you are on yourself. If you wouldn't impose such judgment on other people, don't impose it on yourself! Realizing this can boost your positive thinking and bring your stress levels down.
2.    Be Aware Of The Stress
Awareness is vital in managing and relieving stress. Stress doesn't have to be the worst possible thing – it can be an opportunity to improve and grow while letting you reset your mind.
When you acknowledge stress, you allow your brain to rewire itself by facing the stress head-on. According to research, this is teaching it to learn from what you experience, so you can better manage it in the future.
The next time you become aware of your stress, ask yourself the following questions:
Is this stress a result of a slow and steady buildup?
Is this stress because of a long-term issue?
Is this stress directly related to anything?
When was the last time I took a break?
What will help me now?
3.    Eat Some Honey
Honey has enormous positive benefits for the body. It can:
Fight depressive symptoms
Reduce anxiety symptoms
Protect and maintain brain function
Relax the mind and body
Improve positive thinking
Boosting energy
Satisfying cravings
You can eat a spoonful of raw honey once or twice a day if you like to help combat stress, or you can add it to drinks (like coffee or tea) or mix it in with yogurt or similar snacks.
4.    Breathe In Some Essential Oils
Essential oils are great for boosting health on all levels. They can be sleep aids, fight anxiety and stress, improve positive thinking, and even provide some physical benefits. The exact plus sides you'll get from breathing in these calming scents differ by oil type, but almost all of them are great options to turn to when you're stressed out.
Some of the commonly-used essential oils for fighting stress are:
Bergamot
Frankincense
Lavender
Orange Blossom
Roman Chamomile
Rose
Sandalwood
Vetiver
Ylang Ylang
Don't be afraid to look up different essential oils and their respective benefits to find scents that you like with the benefits you seek. Ultimately, any kind of lovely scent that you enjoy can calm you, so don't worry too much about the technicalities!
You can use a diffuser to allow the scents to roam freely in your living or working space. If you can't do this, then a quick five-minute stress-relief option is to apply three essential oil drops onto a cotton pad, hold it in front of your nose, and inhale deeply ten times.
5.    Listen To Music That You Love
Music is an excellent "medicine." The next time you're stressed out, put on some tunes that you love. If you have the option of picking something that sounds more soothing, go for that one, but any music you love can help. In fact, research suggests that merely listening to music can make you feel more relaxed.
If you're able to without disturbing anyone, you can sing along to the music you're playing, too. Singing releases endorphins, which are feel-good hormones that can give you a significant overall mood boost.
6.    Do Some Stretches
If you work at a desk or spend most of your day in one position, a few stretches can work wonders for both your body's physical state and your brain's mental state. Stretching releases tension helps reduce the risk of pain or injury from work-related causes or long-time sitting, and prevents discomfort.
If possible, standing up or leaving the environment for five minutes to do some basic stretches can help bring down stress levels. If not, you can do some basic stretches at your desk for five minutes for similar results.
For a great stretch you can do both sitting or standing, try this one:
Start by clasping your hands together.
Push your hands upwards, palms facing the ceiling.
Stretch your arms and torso, holding the position for ten counts or 10 seconds.
Twist your torso from side to side for 30 seconds with your arms outstretched still.
Alternate between stretch posing and stretch twisting for five minutes.
7.    Smile
It's a little cliche, but research indicates that just smiling can improve positive thinking and reduce stress. This is because smiling can bring down the heart rate.
Even if you don't feel like smiling, try to fake it till you make it! With repeated practice, the smiling will become natural, and then genuine. Better yet, smiles are often contagious so that you might pass yours on to someone else!
8.    Hang Your Head Down Low
This advice sounds negative, but it isn't. It involves the act of lowering your head until it is beneath your heart. Studies indicate that this has therapeutic effects on the body, specifically on the ANS or autonomic nervous system. This move will bring down your natural fight-or-flight stress responses, so you're less on edge and less tense.
To do this, stand up and hang out arms and head downwards as if reaching both to your toes. If you can't stand, just spread your legs a little while sitting down and hang your head between your knees.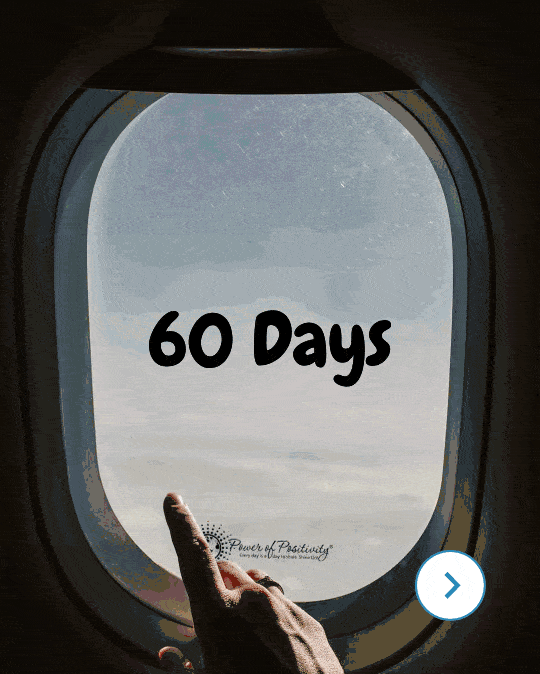 ADVERTISEMENT
9.    Eat Some Chocolate
Keep some dark chocolate on hand with you. Once a day, when you feel stressed out or need a bit of a break, snap off a square of the dark chocolate and eat it.
Dark chocolate improves cognitive function and positive thinking, which in turn can help to reduce stress. Unlike milk chocolate, it doesn't have too much-added sugar, so you can enjoy something tasty without the worry of eating unhealthily.
10. Massage Your Hands
A lot of people wring their hands together when they're stressed out or anxious, but this doesn't help matters and can even add to your tension. Instead of going that, give your hands a gentle massage to provide yourself with positive results instead. This break is excellent for people who work with their hands a lot (even if that work is typing all day!) and can bring down stress and anxiety.
To give yourself a hand massage, do this: