Can you enjoy pumpkins throughout the entire year?  The answer is yes. Indeed, your body can benefit from the proven nutritional, medicinal power of pumpkin—every day.
The prospects start with a pumpkin patch to grow what is scientifically called cucurbit. You need to harvest the seeds, which not only have nutritional properties, but they'll replant into a full, healthy, and growing patch. Now you might ask yourself, why would I want to enjoy pumpkin during the warmer months?
This gourd can increase your physical well-being and mental health. You can even use it to stimulate your creativity.
Here's a better look into how you can enjoy this amazing gourd—all year around.
Nutritional Value of Pumpkin
A full cup of cooked, fresh pumpkin delivers a powerful punch of nutrition. Let's take a look at this critical nutritional data.
49 calories
12 grams of carbohydrates
2.7 grams of dietary fiber
0.2 grams of fat
0.1 grams of saturated fat
Zero monosaturated or polyunsaturated fats
Zero cholesterol
Sodium free
4.9 mg each of Omega-3 and Omega-6 fatty acids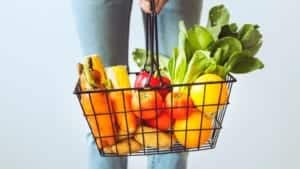 Pumpkin vitamin and mineral values, by the percentage of daily recommended value:
Vitamin A  – 245%
Vitamin K – 2%
Thiamin – 5%
Vitamin C – 19%
Vitamin E – 10%
Riboflavin – 11%
Niacin – 5%
Vitamin B6 – 5%
Folate – 6%
Calcium – 4%
Iron – 8%
Magnesium – 6%
Phosphorus – 7%
Potassium – 16%
Zinc – 4%
Copper – 11%
Manganese – 11%
Selenium – 1%
15 Ways—How to Enjoy Pumpkin Every Day
1. Collect Your Seeds for Starters; Then Roast What's Left
Plan ahead. This vegetable is best when you have control over how much you grow and when. There's no limit as long as you're the grower. Be ready to collect pumpkin seeds for this very reason. You can buy seeds online or collect them from last year's festivities. To do so from last year, you need to dry those seeds out.
Put them on a paper plate and into a place that receives fresh air and sunlight.
Use your remaining seeds for edible roasting.
In roasting, you get the chance of seasoning your seeds in any manner you like. Start with your oven preheated to 300 degrees. Fill a tray with seeds and a mix of butter, salt, or any other seasoning. Give the seeds 45 minutes to roast; let them cool when done. Now enjoy. Just be sure to have more seeds set aside. Later, we'll tell you why.
2. Start Your Patch in the Springtime
Children love to grow things. Adults do too. Germinate your seeds with a seeding tray.
These trays have small pockets to put individual seeds into. Keeping your trays indoors gives your plants the best conditions to start life in. The ingredients you control are sunlight, fresh air, warmth during the nights, and a source of clean water. You can start in spring, but look for mature leaves to sprout. Transplant those outside once the temperatures warm.
Taking these steps in spring ensures that you'll have more than enough in fall.
3. Use the Flowers for Medicinal Help
Growing this cucurbit will begin a process where wide, yellow flowers start to blossom.
Harvest those for various home remedies. These flowers grow as both male and female. Males have to fertilize the females to obtain an actual fruit. The flowers, whether male or female, however, are used for healing colds, boosting heart health, improving eyesight, and bone formation. Eat them as is or in hot-water as tea.
4. Prepare a Nap-Time Remedy
Now is the perfect time to pull out your stash of dry seeds. It's the presence of tryptophan found in pumpkin seeds that makes them a useful sleep aid. This is the same compound that makes turkey "the lights-out meal" that we know it to be. Eat a handful of seeds, instead, right before going to sleep, and this can guide you into a better rest.
5. Now Start Your Morning with the Right Meal
It's okay if you woke up with an appetite. Consider a healthy bowl of oatmeal. Then, amp it up with pumpkin.
Our spiced variety is easy to make—as long as you stock your pantry with this tasty fruit. Start with either fresh pumpkin or canned—Cook down your chopped cucurbit with water, ginger, and a bit of cinnamon if possible. Oats work best when steeled cut. With three tablespoons of brown sugar per one cup of oats, add in 1-1/2 teaspoons of pie spice.
At your discretion, add in diced pecans along with a mix of brown sugar and milk.
6. Enjoy Some Pumpkin French Toast
Do you want a heartier breakfast? This rich French toast is a delicacy due to its butter and pumpkin content.
Most home chefs start with dry yeast, two tablespoons of soft butter—or more—and a large egg. Mix in flour and salt.. Your active dry yeast will raise the bread once it's heated. For this reason, you can expect a soft, fluffy and light dough with a golden brown hue. Add two tablespoons of brown sugar to bring out the flavors of your pumpkin mix.
7. Now a Spread of Pumpkin Butter Wouldn't Hurt
Homemade-pumpkin butter starts with the canned variety—if your gourds haven't grown out yet. Though you'll eventually cook down the ingredients in a pot, you need to find the right consistency with a blender. Start with apple cider, maple syrup, ground nutmeg, and cinnamon; vanilla extract, lemon and a puree of the cucurbit.
8. Time to Wind Down with a Pumpkin Facial
Pumpkin facials are only a surface-scratch look into the spa treatments that you can enjoy with this "gourd of the vine."
What we know is that cucurbit is packed with vitamins. Its mix of antioxidants, vitamins C, E, and A are a great combination for skincare. This includes a healthy dose of zinc. The ingredients are a perfect combination for those hoping to moisturize and lighten the load off their skin.
9. Follow That up With a Pedicure
It's not only possible to get your toenails painted with a creamy-orange tone. There are many spas that provide pedicure ointments and skin care products derived from this carotene-rich vegetable. Vitamins like E and carotene give many fruits and veggies their orange to yellow color, which helps to pigment and rejuvenate the human skin.
10. Get Back to the Kids with "Rainbow Melts"
Crafting helps you destress and stimulates your creativity.
When you arrived back home, put a white coat of paint on each of your gourds. The colorful creation that you'll end up with requires melting crayons—Crayola, preferably—on top of your white, painted pumpkins. You do this by tying a group of colors to the top of the gourd. With such a wide spectrum of neons, pastels, and basics to choose from, feel free to experiment. Melt the colors with a hairdryer; allow them to dry-down the gourd.
11. Heal with an Anti-Inflammatory Remedy
In making the most of your dry seeds, consider them as a remedy for inflammation.